08Oct
Pastor Peter Prange Returns Call to St. Stephen's
Categories: News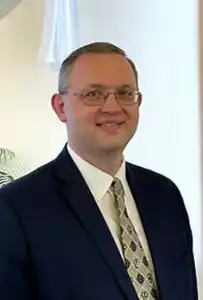 October 4, 2023
Dear Brothers and Sisters in Christ Jesus,
After prayerful deliberation, I am returning your call to serve as pastor at St. Stephen. While I am convinced it would have been a great joy for me to accept your call and serve among and alongside you in gospel ministry, I am firmly convinced that for now my divine calling remains at New Life, Kenosha & Somers for a variety of reasons.
It is my prayer—and has been my comfort to know—that the Holy Spirit will continue to bless his gospel ministry among you according to his good pleasure, regardless of my decision. It is also my prayer that he will soon grant you another faithful man to bring your pastoral staff back to full strength.
I deeply appreciate the time and effort that was taken to provide me with information on the work being done in Beaver Dam. It was essential in  helping me arrive at what I believe to be the best decision for the overall work of God's kingdom at this time. God grant you the peace that is found in Jesus alone!
Grace and peace,
Pastor Peter M. Prange
Photo from https://www.newlifekenosha.org/staff